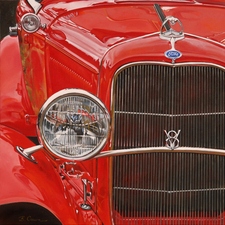 Little Deuce Coupe
Lipstick Red...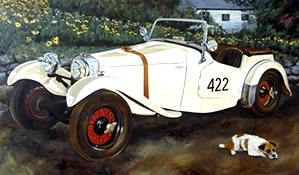 1953 HRG, British Roadster
One of only 241 manufactured.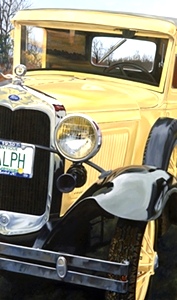 Ralph, 1930 Model A Ford
Surprisingly small, this 1930 Model A was a fun vehicle to ride in!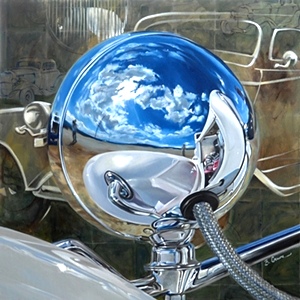 Altered Attitude
Chrome headlight with reflections.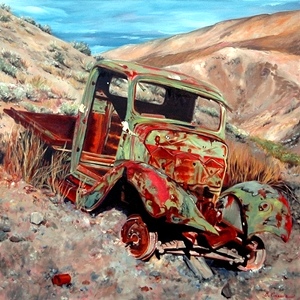 Free Parking
Check out the tine can...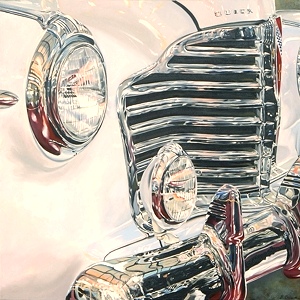 " Party Girl", 41 Buick
All the gliltter of lights and color reflect in her lines and curves.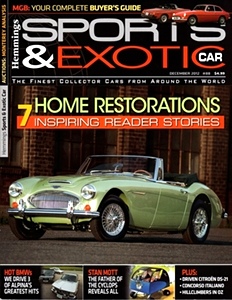 Hemming's Sports and Exotic Car Magazine
December 2012 Issue of Hemming's Sports and Exotic Car Magazine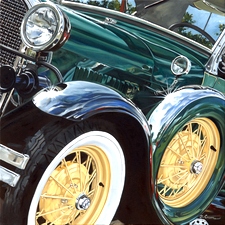 Henry's Vision
An original 1929 Ford Model A exhibited at the Coutts Museum of Art in Eldorado, Kansas.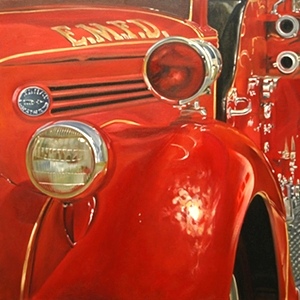 1937 Fire Engine
Red Hot Rire Engine.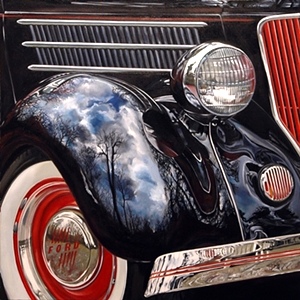 Frida
Frida has been the favorite of many car buffs.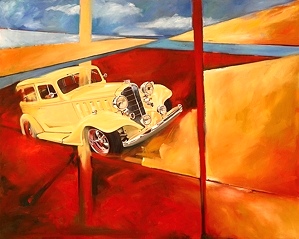 Shanghai
A 1933 Buick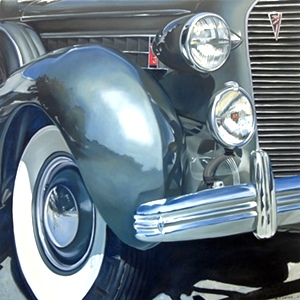 1936 Caddy
The luster of thelandscape in tne fender.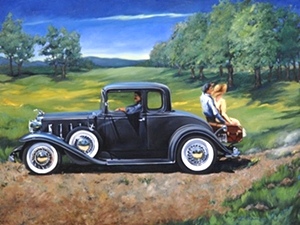 Hitchin' a Ride
A 1932 Chevy Coupe and kids!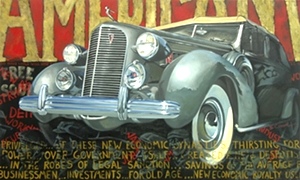 American Way
The irony of a luxury Caddy in 1936 was an interesting site to see.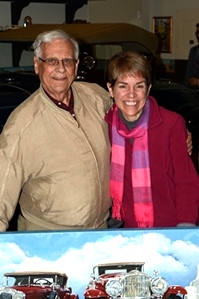 Calvin High's new painting
Calvin and Bobbie in his showroom near Hershey, PA.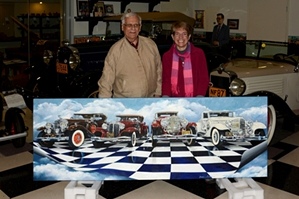 Fantastic Four
Happy new owner of an automotive portrait by Bobbie!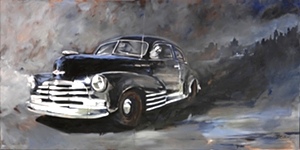 The Getaway
1947 Chevy Fleetline looking dangerous...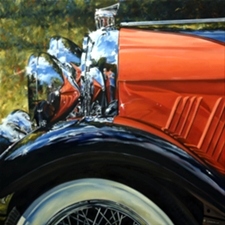 Orange is the New Black
1928 Auburn Speedster in orange just sparkles in the sunshine!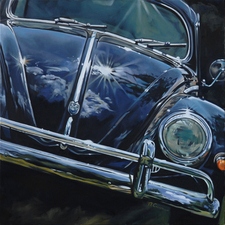 California Dreamin'
What a fun little car! Shown at the Coutts Museum of Art in Eldorado, Kansas, and currently in the McGee Tyson Airport, Knoxville.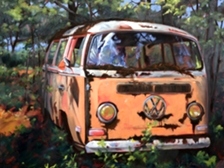 Magic Bus
Every day I get in the queue (Too much, the Magic Bus) - Remember when...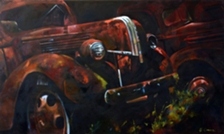 Strawberry Fields
Old trucks and nature create a beautiful pallet.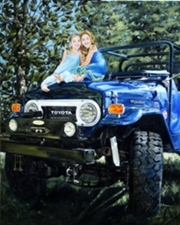 77 Toyota and Girls
Painted as a surprise for the client's husband and father of the girls.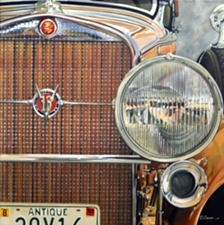 Gold Digger
Gold Digger is a 1930 Cadillac burnished into your imagination by Bobbie's brushes.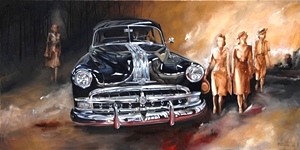 Secret City
The mood of this painting conjures up secrets from Oak Ridge, Tennessee's history.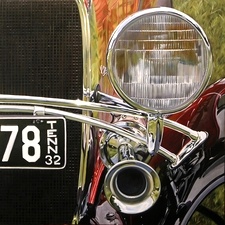 Apple of My Eye
Candy Apple Red, this 32 Chevy is probably prettier than when it was brand new. The red reflects into the black fender and the grass reflects into the red.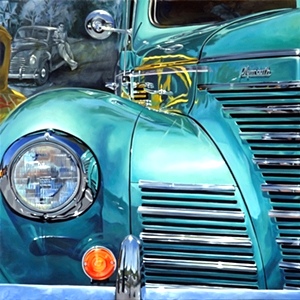 Waiting for the Boys
Luscious, summer colors dance off the surface of the painting.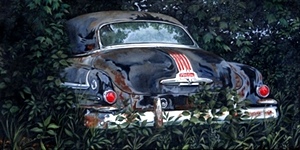 'Conspiracy
1951 Pontiac, in hiding... for a long time.


Fantastic Four
31 Cadillac, 31 Chrysler, 32 Duesenberg, 33 Packard on a magic carpet ride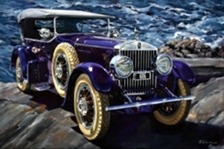 Fatty
This automotive portrait was painted for the current owner of "Fatty".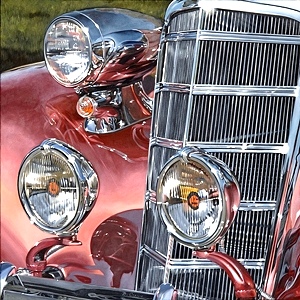 Blushing Caddy
1937 Pink Cadillac... just delicious!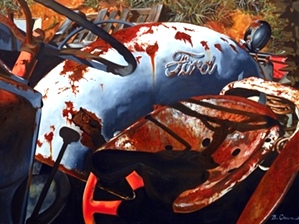 Retired, not Expired
Taking the sweat and hard work out of the farm and putting it into fine art.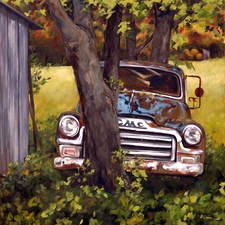 GMC Truck
Old truck out in the country sitting pretty.